Directed by Alfred Hitchcock
The first real Hitchcock film, The Lodger uses the idea of a Jack the Ripper type serial killer on the prowl in Twenties London. There's a trademark opening murder of a blonde girl which then leads to a marvellous montage of social media in 1926, including radio listeners using headphones from their crystal sets (including his wife Alma) and a mad scramble for newspapers.
These montages are a feature of early Hitchcock and owe more to the forgotten screenwriter Eliot Stannard, who wrote 88 screenplays before Sound finished off his career. Stannard wanted to raise the craft of screenwriting beyond a series of unrelated climaxes. Stannard was a great believer in themes, and clearly had an impact on young Hitchcock's development as the opening sequences in Rear Window and Marnie attest.
The film was also hit by the problem that hobbles Suspicion. Having cast the matinee idol Ivor Novello as the lodger, there could only be a happy endin., just as Cary Grant couldn't be a murderer in Suspicion.
The film becomes very set bound in the home of Marie Ault (the landlady Mrs Bunting), whose daughter, Miss June (Daisy Bunting) falls for the charms of the new Lodger. But her former lover, Detective Betts, convinces himself that the continuing murders are the work of the Lodger. In the final act the film escapes the home and there's a genuinely moving climax as Novello is hunted down by the crowd.
One characteristic of Hitchcock is his ability to inject light relief and there's a lot of humour in this film and especially in a scene at a fashion show with Novello acting the lounge lizard.
There are restored versions available including a bizarre one with modern songs added! Curiously, The Lodger easily copes with these issues and one can see why Bioscope proclaimed: "It is possible that this film is the finest British production ever made".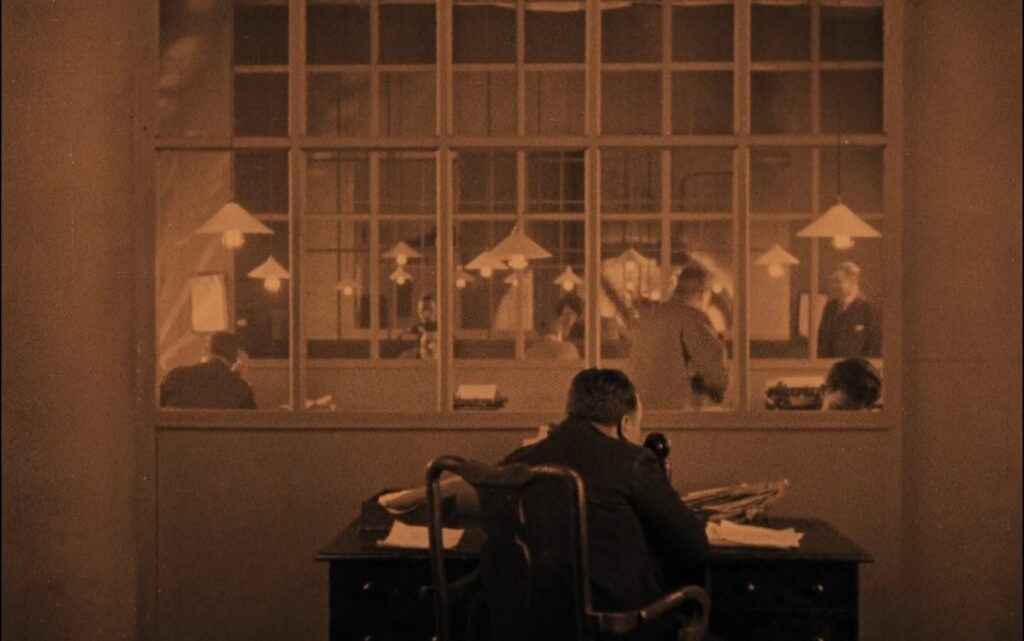 Hitchcock made his first onscreen appearance in the scene in the newsroom as the editor.
June married an aristocrat in real life, Lord Dunraven, although it was short lived.